1
of
12
For your attention here is a selection, which contains incredibly expensive dishes that can impoverish even a millionaire, is reported by deadbees.net.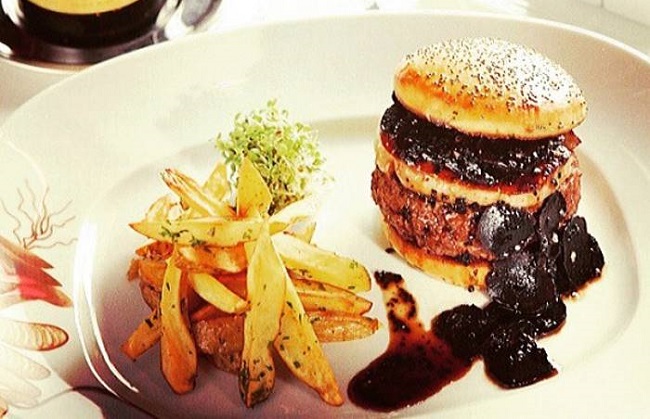 In the Fleur restaurant in Las Vegas you can taste a giant burger for 5 thousand dollars. FleurBurger 5000 includes: beef Kobe, foie gras and truffle sauce, and all this in the lush crispy bun. The bonus dish is Château Pétrus wine bottle of vintage 1995, as well as an exclusive glass.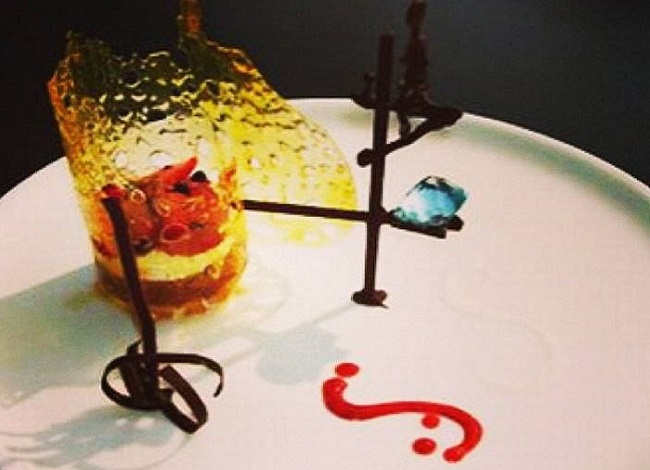 In Wine3 restaurant, located on the territory of a luxury hotel the Fortress in Sri Lanka, you can try the dessert the Fortress Stilt Fisherman Indulgence that values 14,500 dollars. The delicacy consists of Italian cassata (sweets based biscuit) with tasteful liqueur Irish Cream, canned mango and pomegranate, as well as the sabayon (egg cream, whipped with wine) based on the champagne Dom Perignon. Hand made chocolate figure of fisherman, who sits astride on a pole, is used as a decoration. An important element of the dessert – pure aquamarine of 80 ct.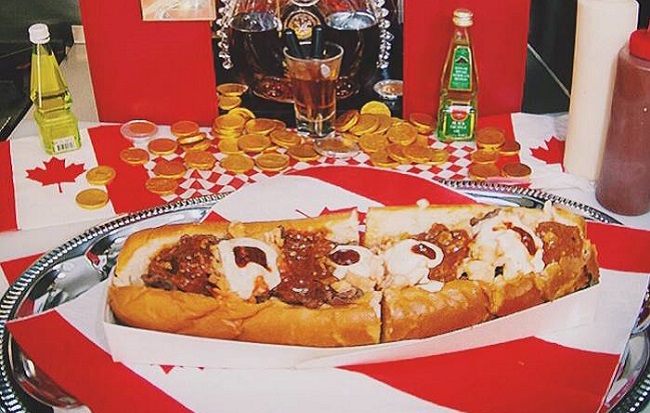 In the restaurants of DougieDog Canadian range for $ 100 you can buy a hot dog fried sausage a foot long. Dragon Dog is impregnated with branded cognac Louis XIII with price of 2 thousand dollars, it includes lobster, hot sauce and beef Kobe, fried in olive and truffle oil.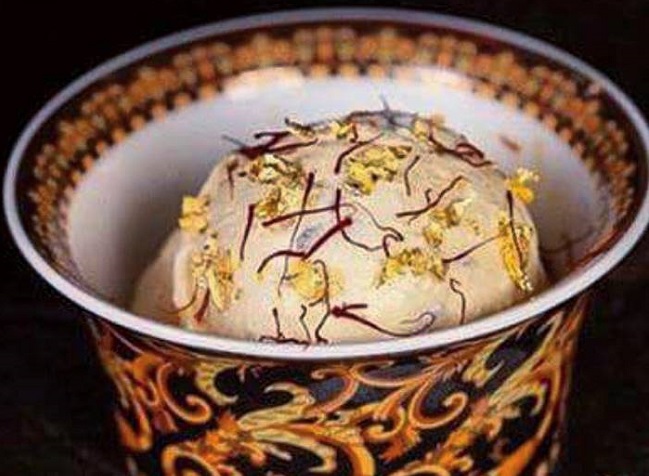 The most expensive in the world ice cream you can taste in the cafe Scoopi Cafe in Dubai. The «Black Diamond» cost of $ 817 and includes: Madagascar vanilla ice cream, Iranian saffron, Italian truffle with flakes of 23-carat edible gold. It is served using the plates and spoons from Versace, which then can be left as a souvenir.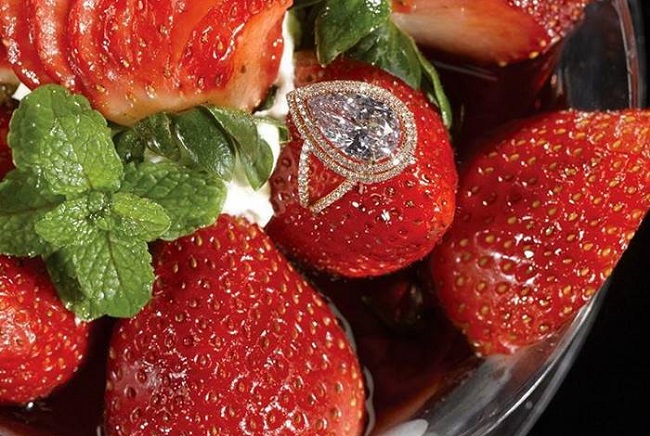 In Arnaud's French cuisine restaurant in New Orleans you can try Arnaudits dessert of strawberries for 3.95 million dollars. You will have to pay such money for the diamonds that adorn the strawberries.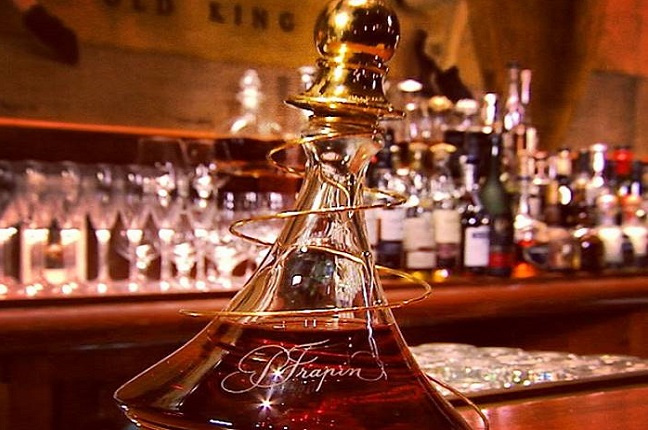 In the bar King Cole Bar at the St. Regis in New York, you can try cognac Frapin Cuvee 1888, one glass of which costs 760 dollars. You can also buy a crystal bottle with a gold top which costs 7 thousand dollars.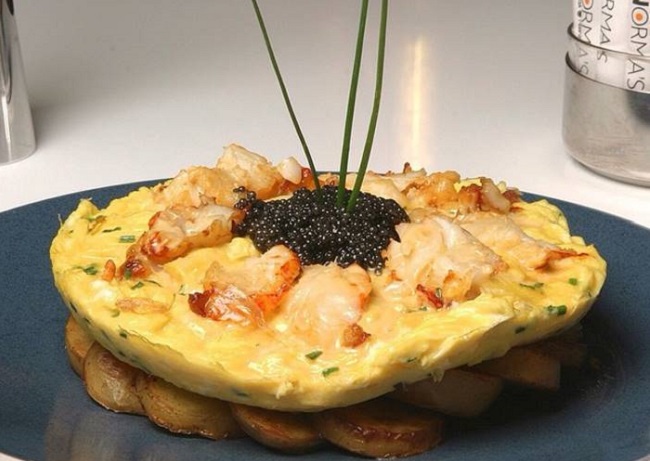 In Norma's restaurant menu at the hotel Le Parker Meridien in New York City, you can find omelette Zillion Dollar Lobster Frittata, which costs 1000 dollars. It is made from the meat of a lobster, six eggs and 10 ounces of stellate sturgeon caviar. You can also save by choosing the "lite" version of the dish, which includes only 1 ounce of caviar, this version of the dish costs only $ 100.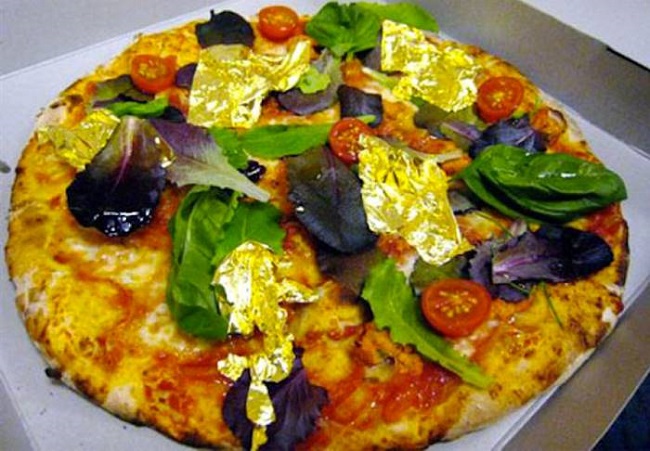 At Margo's Restaurant in Malta you can taste white truffles and golden pizza for 2 thousand dollars. In addition to the white truffles and 24-carat gold, pizza is adorned with mozzarella from buffalo milk.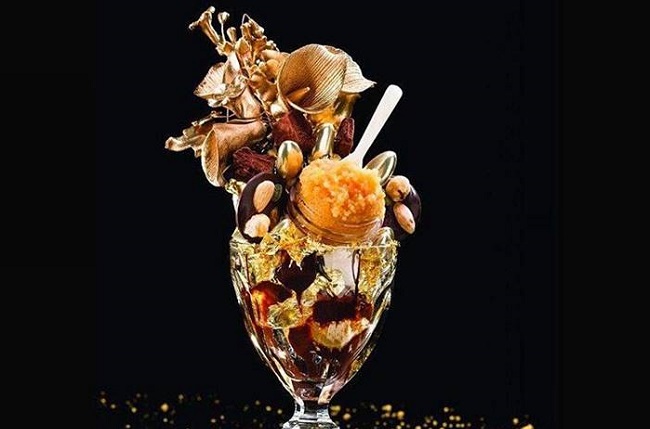 The Serendipity 3 restaurant in New York offers the Golden Opulence Sundae for 1000 dollars. This dessert consists of five balls of Tahitian vanilla ice cream covered with a sheet of edible 23-carat gold leaf, the most expensive in the world chocolate «Amedei Porcelana», candied fruits, chocolate truffles and American golden caviar. You'll enjoy an ice cream from a crystal glass Harcourt and with a golden spoon, weighing 18 carats.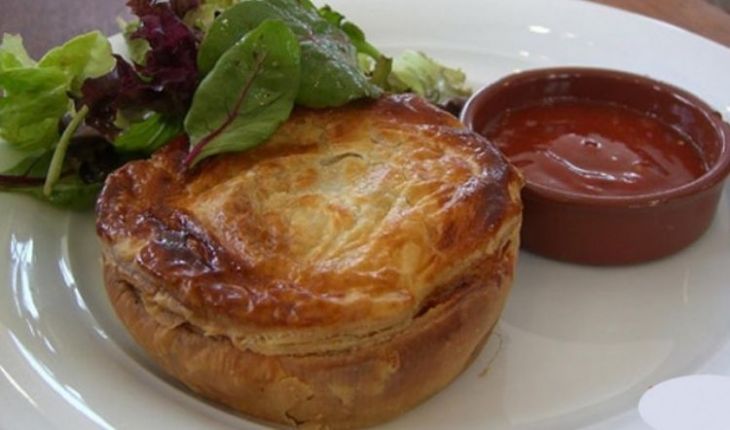 In the restaurant Fence Gate Inn (Lancashire, Britain) you can get Wagyu Meat Pie for £ 8,000. Marbled meat, marinated in wine, combined with truffles and matsutake mushrooms is incredibly tasty and very expensive. Such a popularity the dish gains due to the tenderness of meat. For marbled meat cattle are given beer and massage with sake.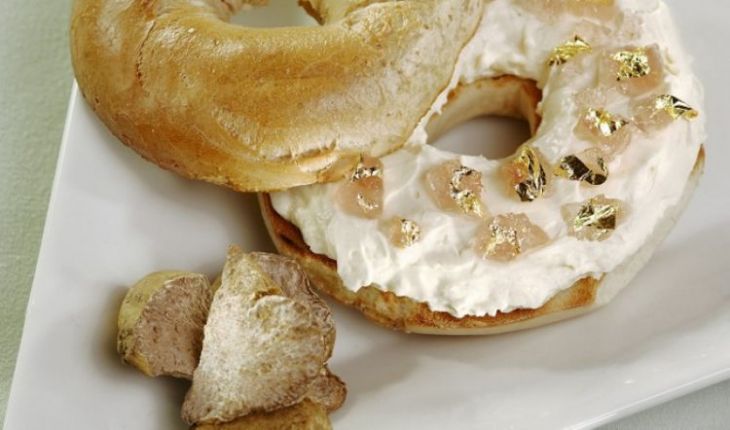 At the Westin Hotel in New York, you can taste the most expensive donut, the price of which is $ 1000. Chef Frank Tujague prepares such donuts from white truffles, cream cheese and goji berries. In addition, they are sprinkled with edible gold leaf.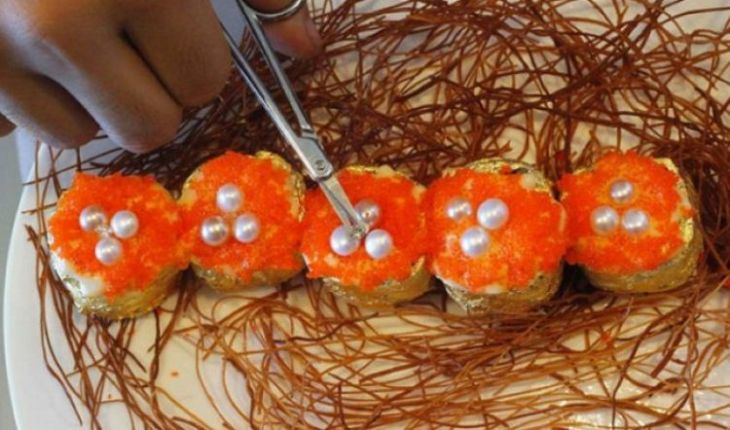 The most expensive sushi can be ordered at Angelito Arenato Jr., Manil, Philippines. The cost of the portion reaches 4300 US dollars. To prepare these sushi, Chef Angelito Arenato Jr. uses Japanese rice, muscovado sugar, 70-year old artesian water, 12-year-old balsamic vinegar from Italy, foie gras, Norwegian salmon, mango, pickled cucumber, crab meat, wild saffron and mayonnaise with butter. The sushi is wrapped in an edible gold foil weighing 24 carats, decorated with 12 pearls and 4 diamonds at 0.2 carats per each.