1
of
10
We can not investigate whole our amazing world. In addition to the obvious miracles, which are located in the world, there are strange and enchanting underwater places. Each of them is unique, so it's worth your attention.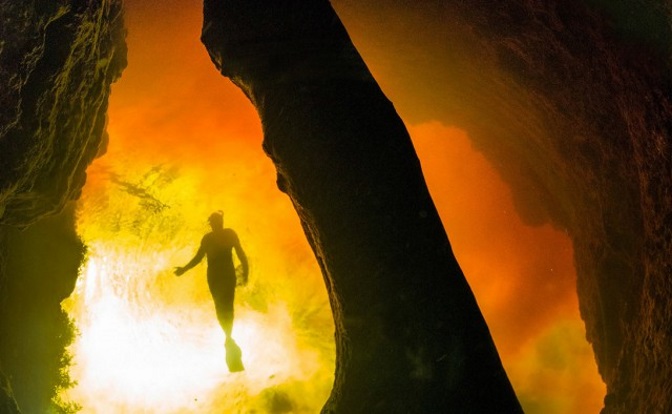 Cave Ginnie Springs, USA. In Florida there are many freshwater underwater caves. But Ginny Springs will allow you to plunge into the crystal-clear water that fills it to the brim. This cave attracts divers from all over the world with its unearthly beauty.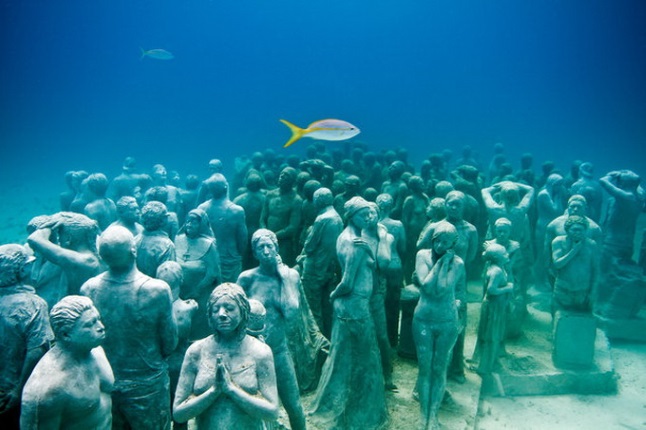 The underwater museum Museo Subacu'atico de Arte, Mexico. Each of the four hundred sculptures is arranged so as not to interfere with the life of marine fauna and flora. Visitors to this underwater museum are allowed to inspect the exposition during the voyage by boat.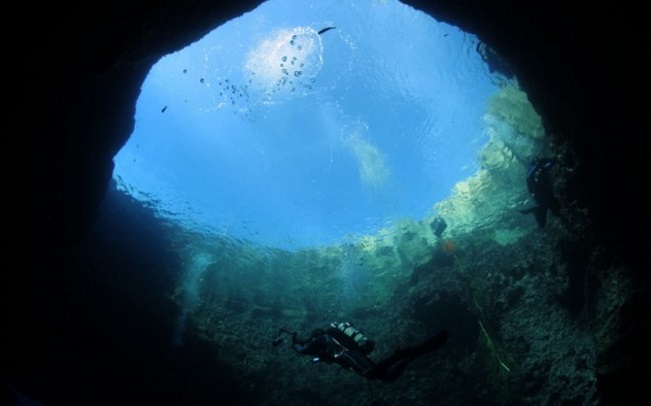 Great Blue Hole, Belize. This round funnel of ideal size has 305 meters in diameter. Its depth exceeds 120 meters, so it attracts extreme divers from around the world.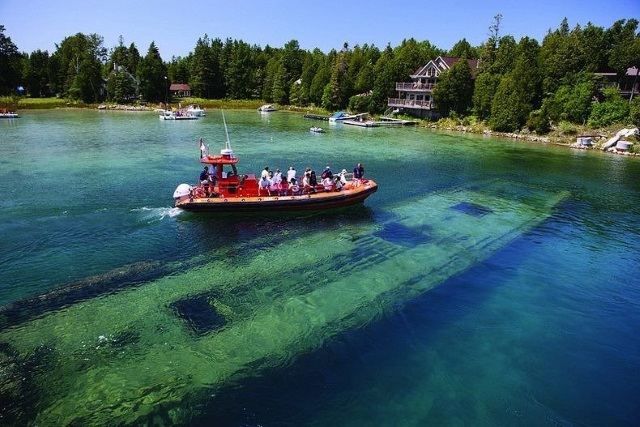 Lake Huron, Canada. In this lake, for unknown reasons, there were more than six thousand shipwrecks. Some of sunken vessels are clearly visible at the bottom of Lake Huron. Another famous attraction of Lake Huron is "Blue Mountains" limestone cliffs that vertically go under the water, and their height reaches 300 meters.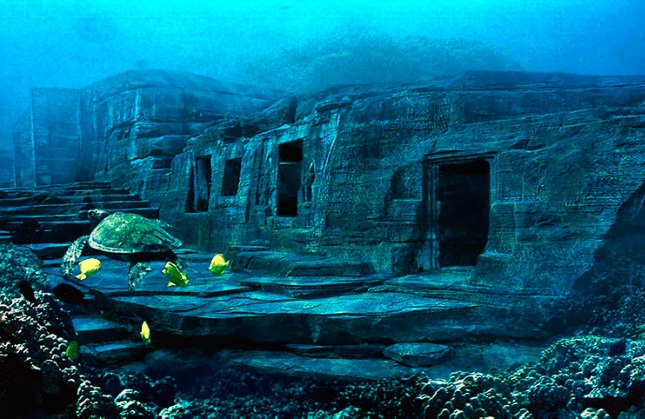 Yonaguni Monument of Japan. Yonaguni is a rock formation in the shape of a pyramid, which is under water. This strange monument was discovered by Japanese scientists in 1986. They still do not know how it got there.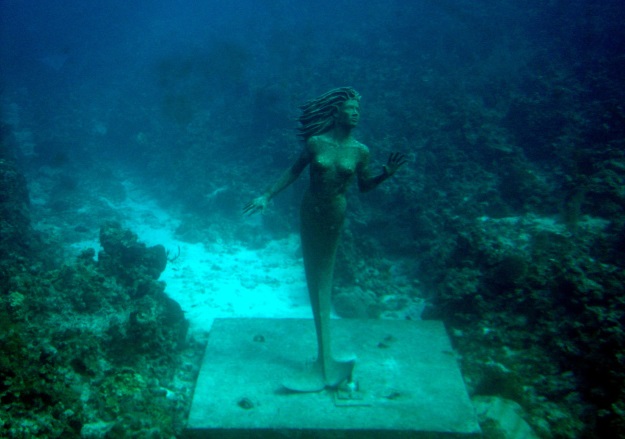 Statue of Amphitrite, Cayman Islands. This attraction is for those who always wanted to meet a real mermaid. One of the main attractions of Grand Cayman is a statue of a mermaid, which is located at a depth of 6 meters.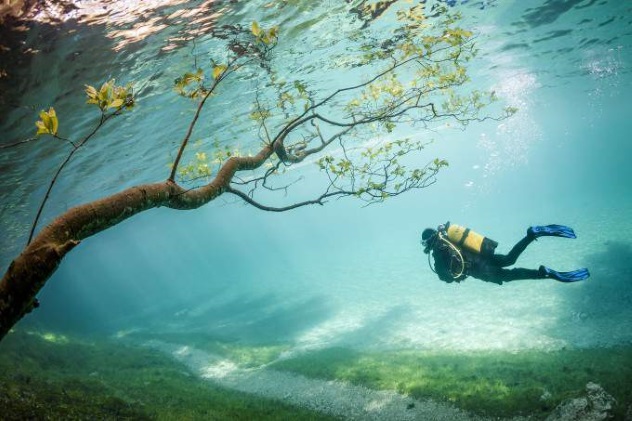 Green Lake, Austria. During the winter and autumn Green Lake is a small, but very nice pond with lots of hiking trails. But when the snow melts, the water level increases so that the water covers the whole park.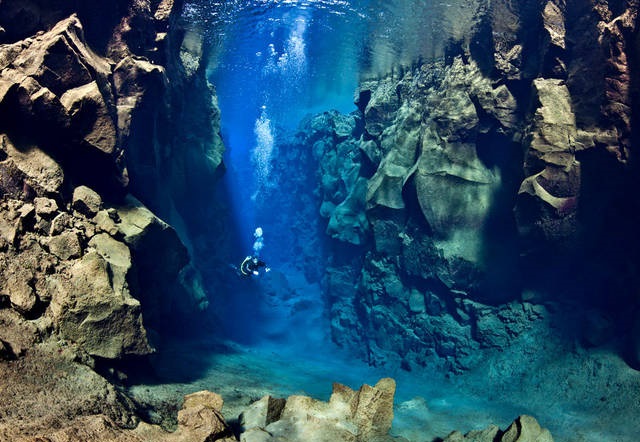 Silfra, Iceland. This is the only place on the planet that allows divers to touch the foundations of the earth with their hands. The fact that there is a junction of two continental plates. The crack between the North American and Eurasian plates expands by 2 centimeters each year.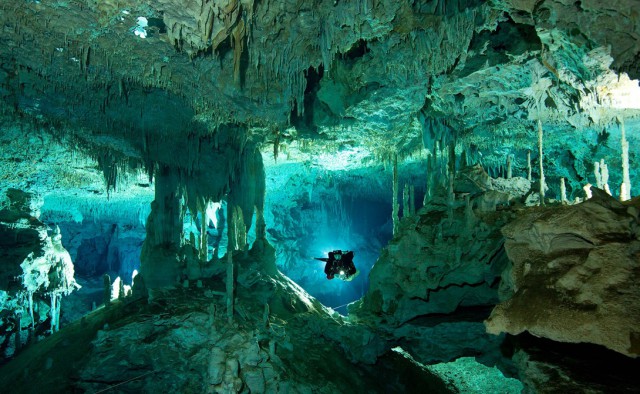 Dos Hoyos, Mexico. This cave is in the normal Mexican outback. There's even filmed one of the episodes of the program on the Discovery Channel. Dos Hoyos is often visited by divers and scuba divers.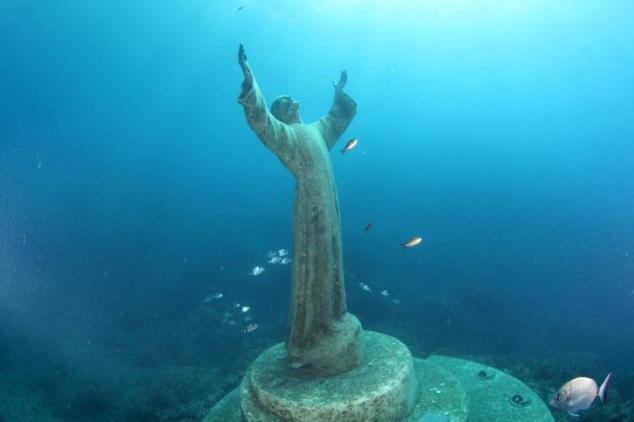 Christ of the Abyss, Italy. This wonderful Christ the Saviour stature is underwater near the coast of San Fruzotto Italian Island. This attraction has a rather ominous appearance, caused by the refraction of light in water.