1
of
10
One of the participants of the popular ex-Spice girls team and footballer David Beckham's wife Victoria is considered a style icon. Her image is carefully made with paying attention to all details. And it does not matter, if she goes to the store or out on the red carpet. Now Vicky produces fashion collections for the labels Virgin and gives tips on how to cultivate one's feelings for style.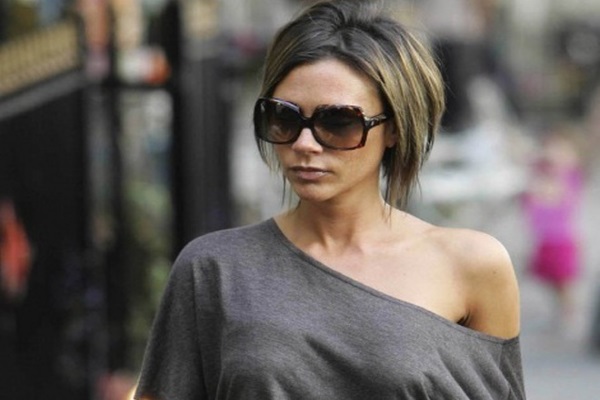 Stylish sunglasses. Victoria Beckham is rarely seen without sunglasses. Some people believe that in this way the style icon hides the age-related changes in appearance or saves from the ever-present paparazzi. The star claims that the glasses are just necessary accessories, which puts an end to the creation of a stylish image.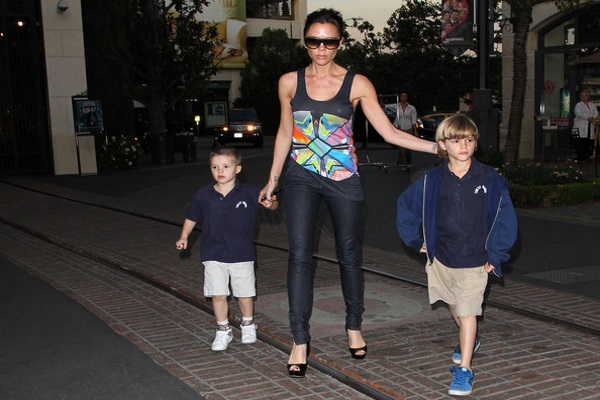 Skinny jeans. Beckham is a fan of jeans. In Vicki's wardrobe there are more than ten different models. She advises a must-have at least one skinny dark blue or black jeans in the wardrobe. These jeans perfectly emphasize the shape of your figure.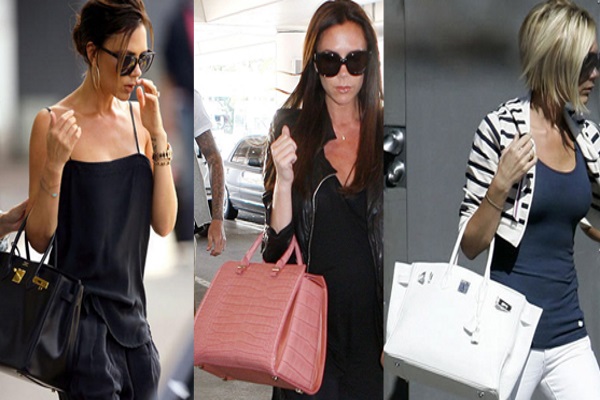 Accessories. Also the fashionista considers a bag to be an important accessory to have. "Every woman should have several bags of different sizes and colors," – says the celebrity.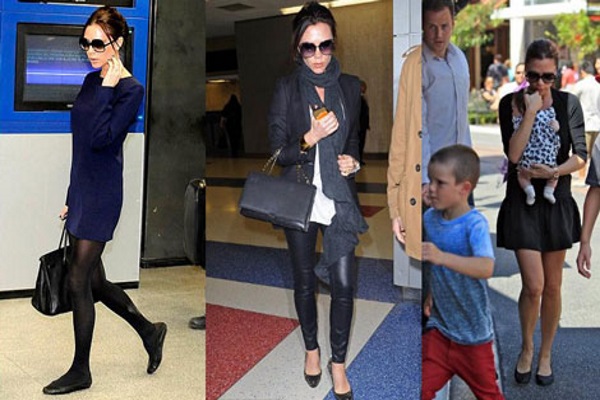 Ballet flats. A couple of years ago Victoria denied the existence of such shoes as ballet flats. Now she even wears sneakers. Vicki said that we should not pay attention to the words of others and go all the time in high heels. Feet also need to rest!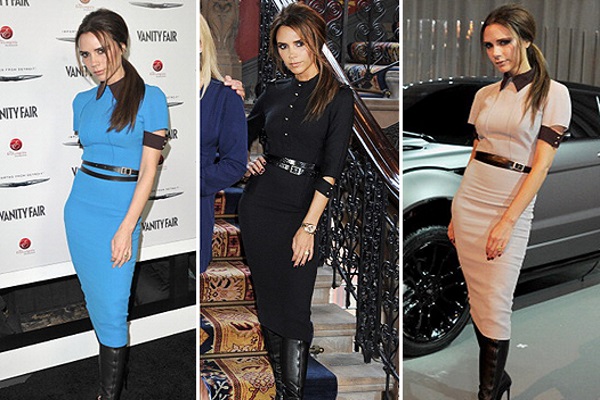 You need to dress up "on the situation". "Try to dress according to the situation," – emphasizes Victoria Beckham. If you plan to go to a party, it is appropriate to wear a dress from Chanel. If you go for a walk with children, then this outfit will be inappropriate.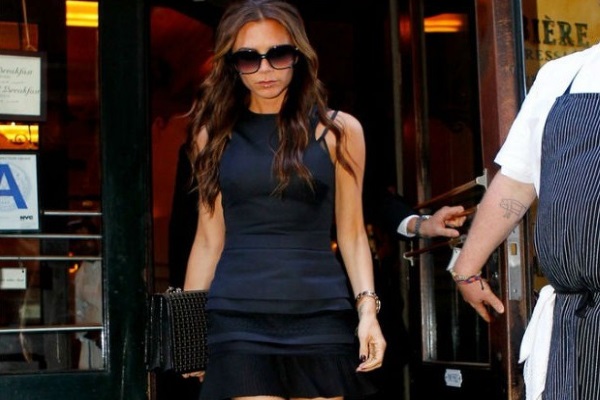 You need to feel a balance. Vicky allows herself to wear short skirts and open neckline. She advises: "If you want to wear a short skirt, it is better to choose a jacket with a closed neckline, and Vice versa."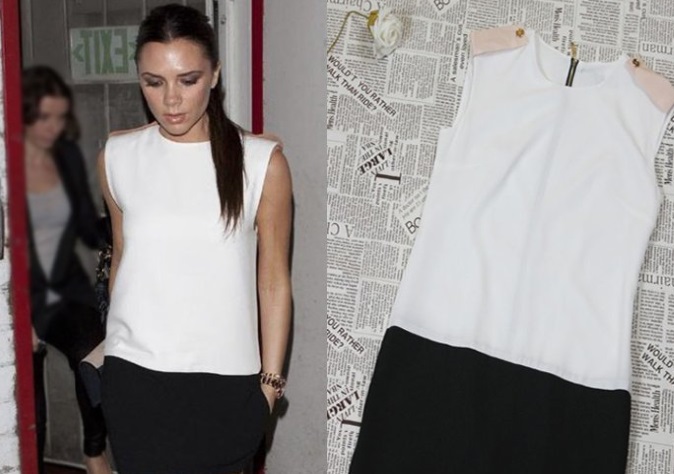 The combination of black and white. The combination of white and black – is not just a business style. You do not have to wear pants and blouse in such colors. It can be a skirt, jeans, shirt…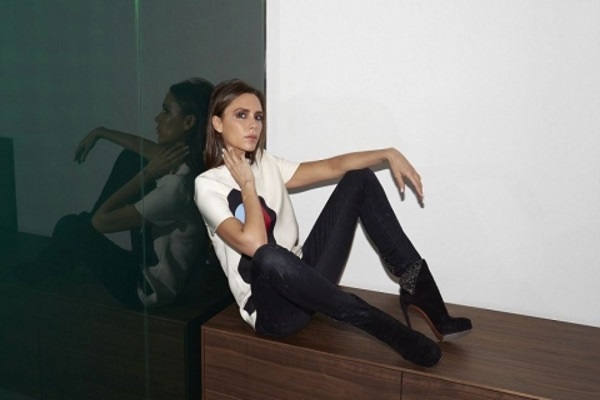 Minimalism. Less is not always too easy. It is very important not to overdo with accessories. Small detail (pendant, earring, belt) can look very elegant.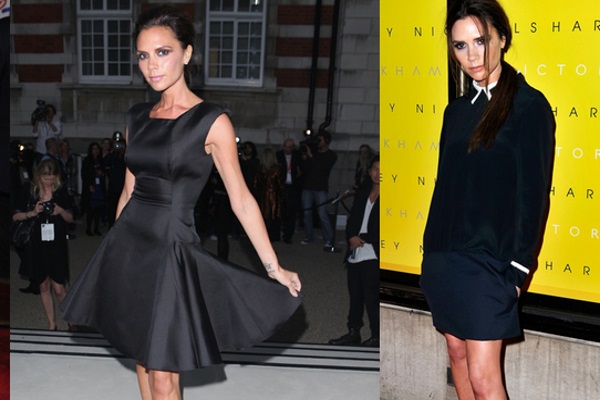 Black color. It's a win-win for everyone, and it is a favorite color in the wardrobe of Victoria. Black not only goes well with other colors, but it's self-sufficient.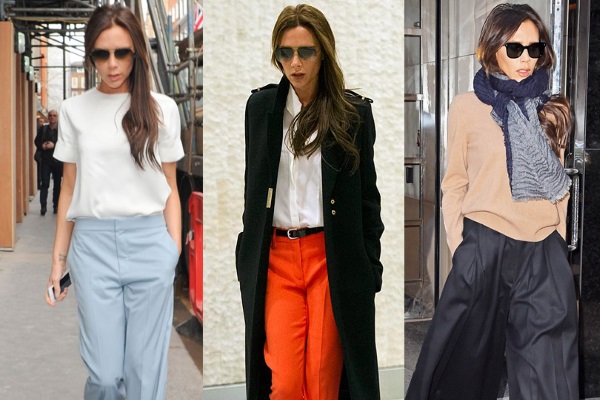 A classic silhouette. Fashion changes every day. And Victoria Beckham is a style icon because she prefers the classics. It is worth to bet on classic silhouettes.