1
of
20
If you look at how the US Navy sailors spend their leisure time on the flight, you might think that serving in the Navy is a pleasure. In fact, this, of course, is not so and that is why seamen do not miss the slightest opportunity to relax and rest. Well, when they are allowed to swim near the ship, then a real holiday begins, is reported by forumdaily.com.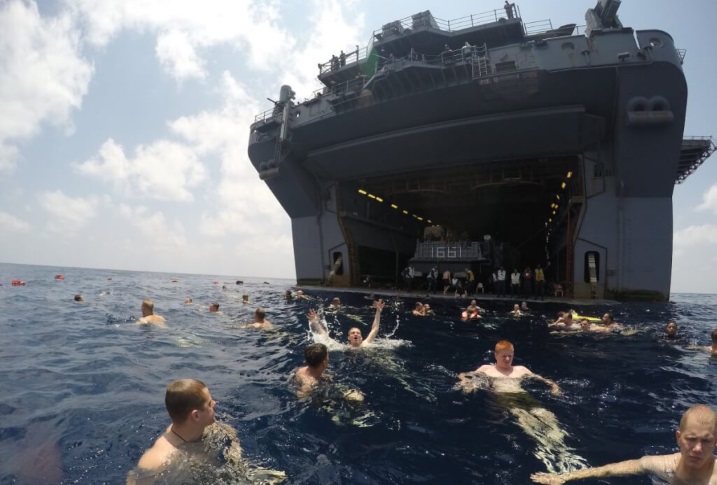 Photo 1. Members of the command ship USS "Iwo Jima" are swimming in the Gulf of Aden.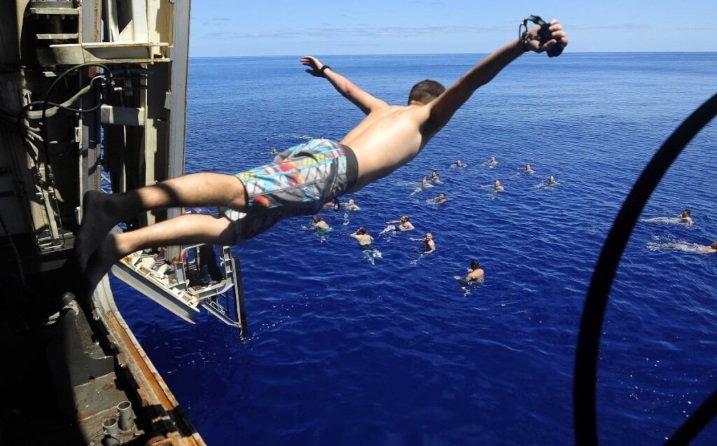 Photo 2. A sailor from USS "Mesa Verde" is jumping into the Mediterranean Sea, holding a camera for underwater shooting.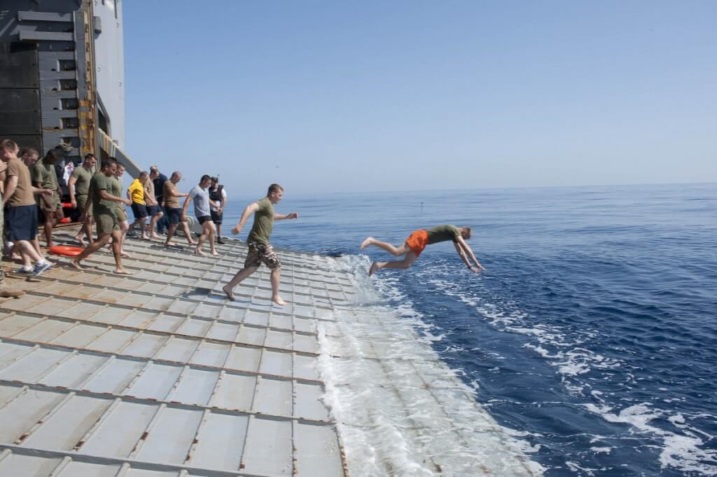 Photo 3. That's what I can call the swimmingpool! Marines are diving from USS "Fort McHenry" board directly to the Mediterranean Sea.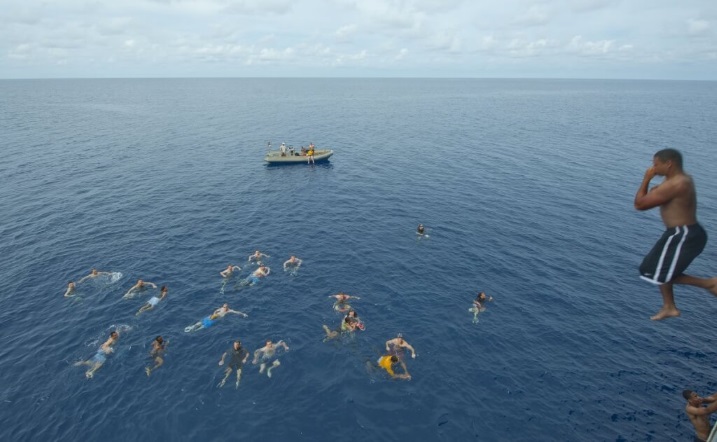 Photo 4. The sailors from the 7th Fleet are celebrating after the ceremony of crossing of the USS "Blue Ridge" command ship the equator.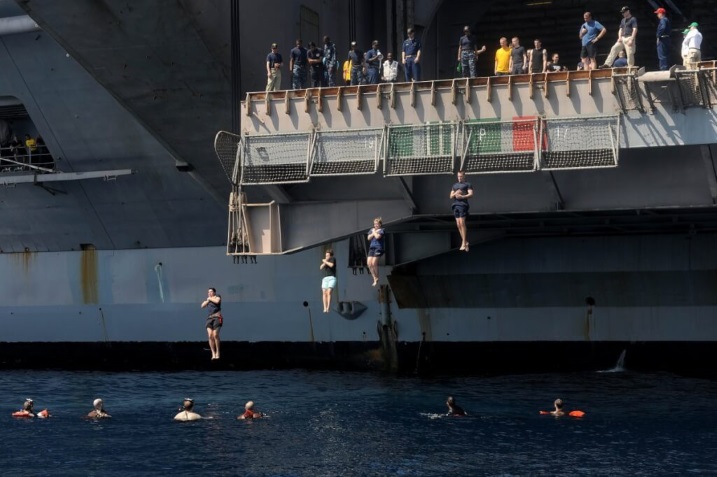 Photo 5. The aircraft carrier "Dwight Eisenhower" in the Arabian Sea. The sailors had time to relax …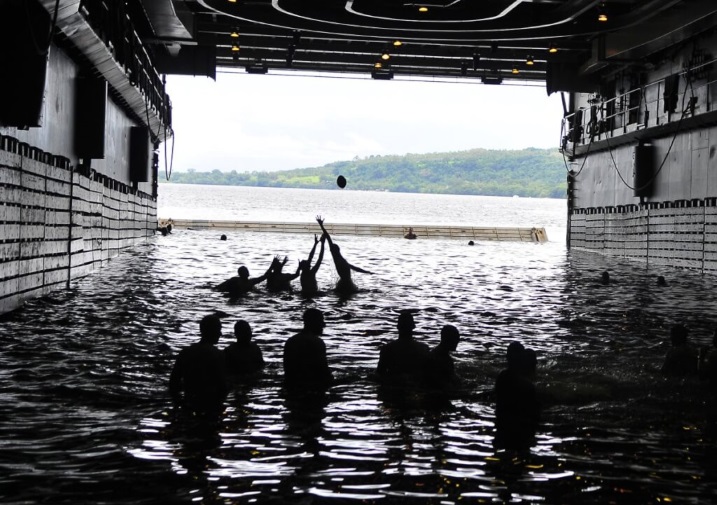 Photo 6. When swimminhg is boring, you can play with a ball like sailors on the USS Cleveland cruiser.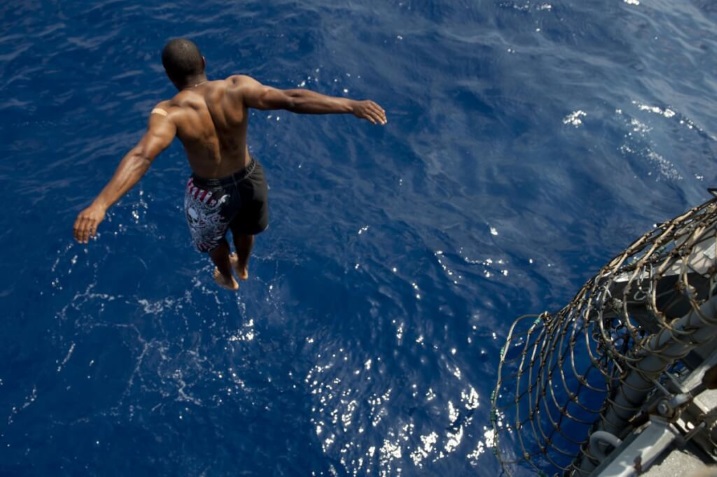 Photo 7. A sailor is jumping from the destroyer "Jason Dunham" to the Mediterranean Sea.
Photo 8. A marine is jumping from the landing ship "Kearsarge", which standed in the port of Aqabi, Jordan.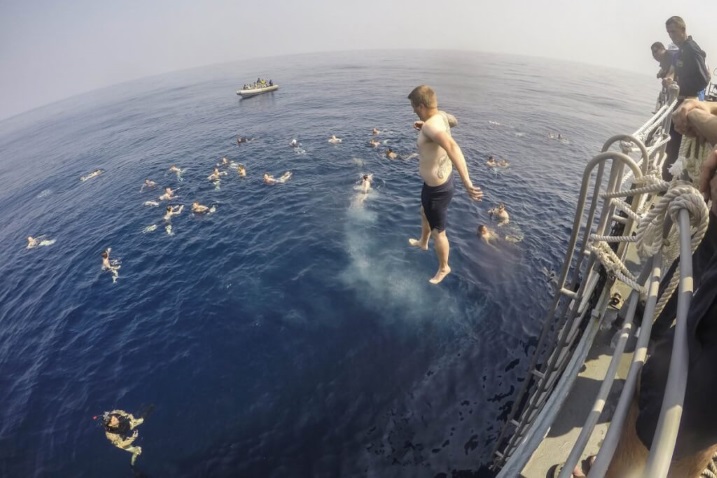 Photo 9. And this is the Indian Ocean – sailors from the ship of the US Navy staged a massive bath.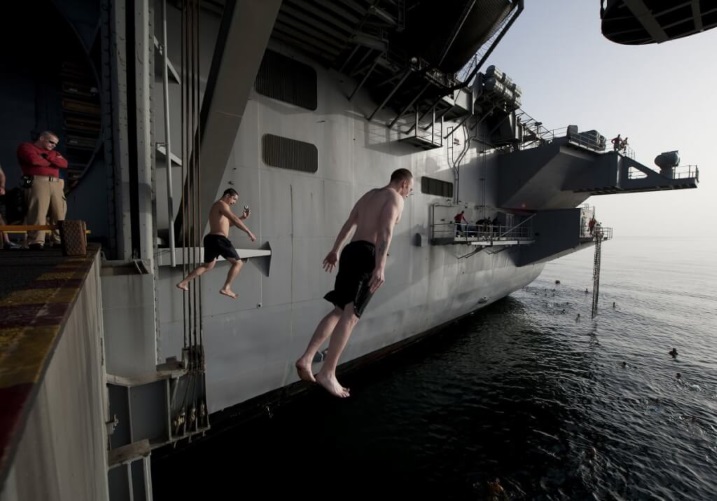 Photo 10. Carl Vinson aircraft carrier in the Mediterranean Sea. This "boat" has more than enough springboards…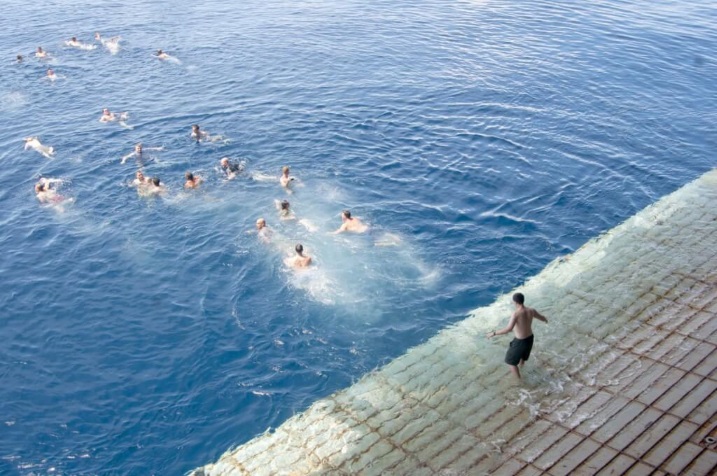 Photo 11. Sailors and Marines arranged a beach directly on board the USS "Essex", standing in the waters of the Celestian Sea (Sea of Sulawesi).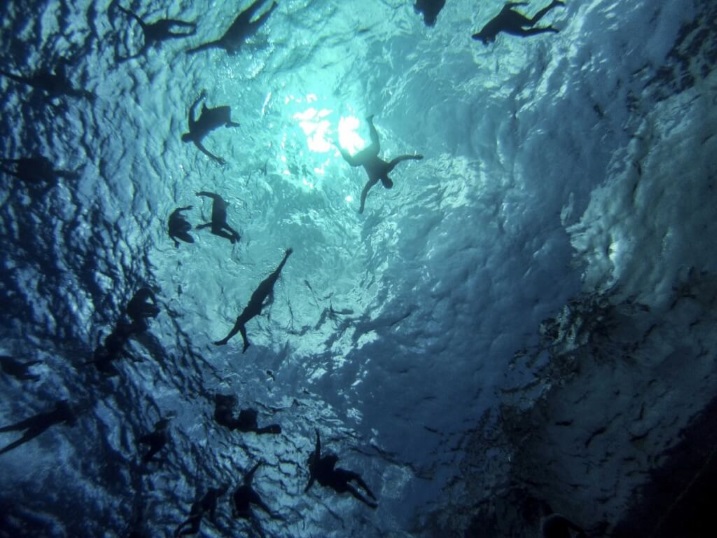 Photo 12. Sailors of a missile destroyer "Arly Burke" are swimming in the Philippine Sea.
Photo 13. Sailors from USS Mobile Bay are enjoying the waters of the Pacific Ocean.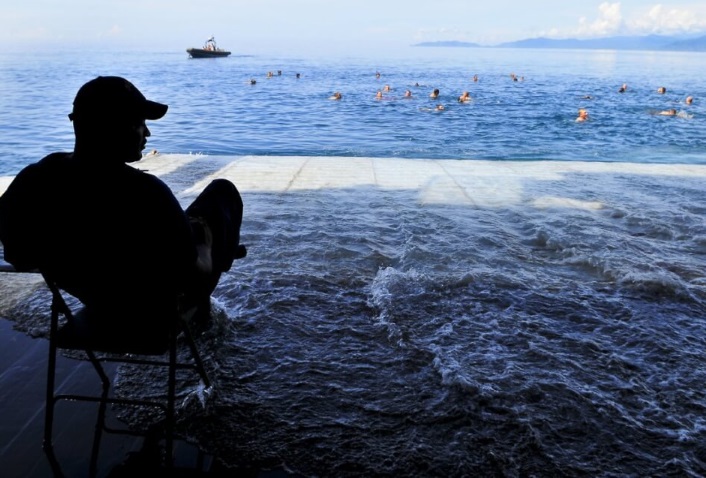 Photo 14. The sailor is watching as his colleagues from the USS "Cleveland" are swimming near Papua New Guinea. On that day, the guy probably did not have the mood …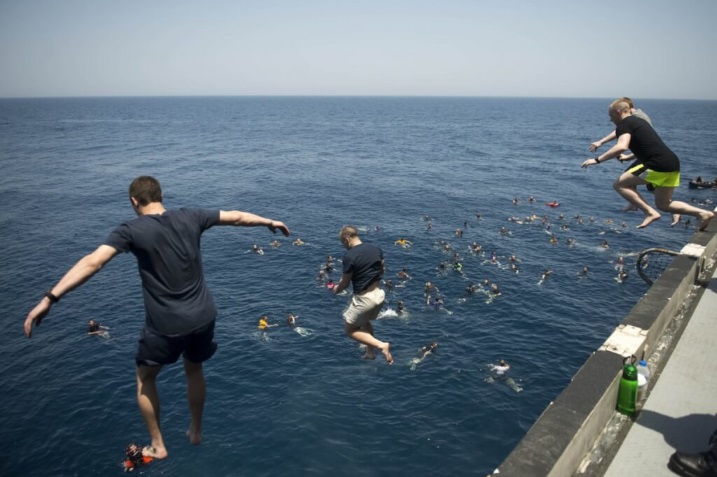 Photo 15. Aircraft carrier Dwight Eisenhower in the Arabian Sea: the first bath after a long journey.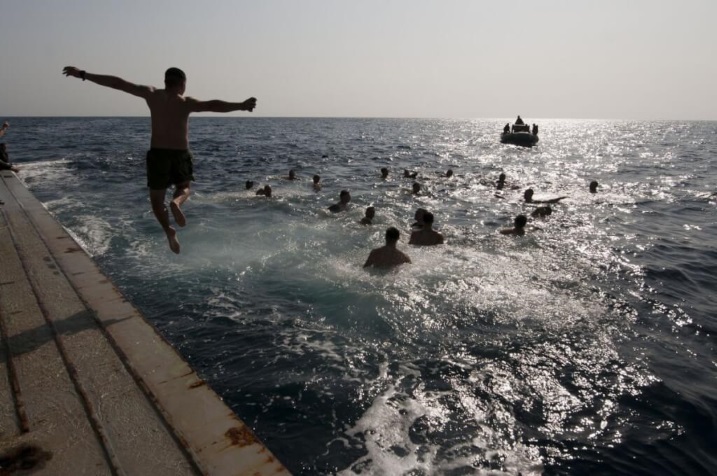 Photo 16. USS "New Orleans" made a stop in the Gulf of Aden. Well, how not to use such a moment for swimming?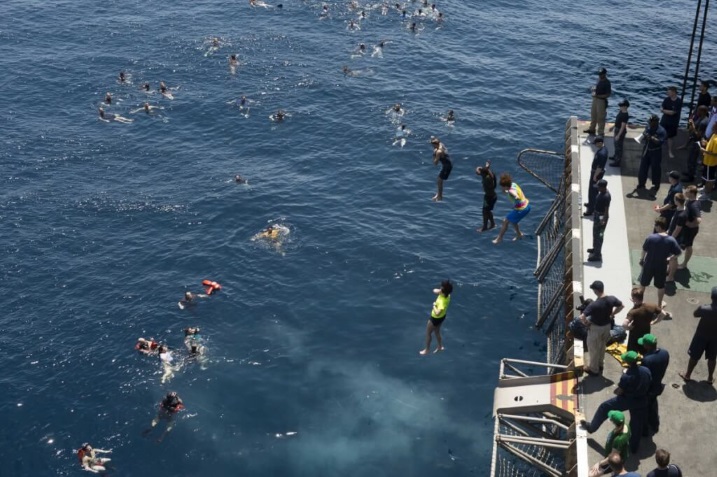 Photo 17. The same "Dwight Eisenhower" in the Arabian Sea.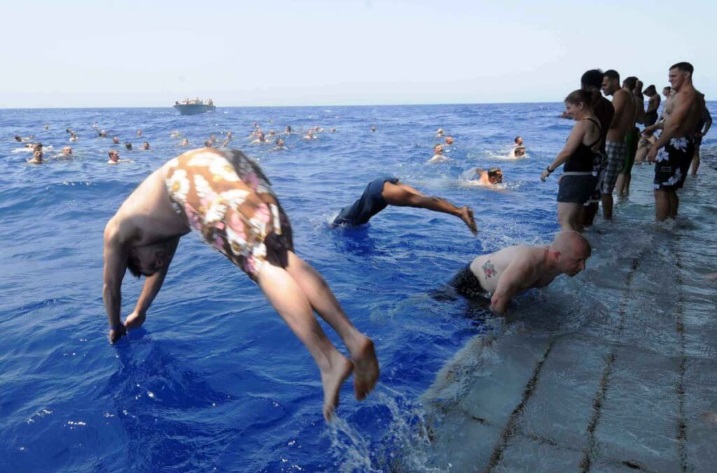 Photo 18. Sailors and marines are diving into the Mediterranean Sea from the USS "Bataan" landing ship. It's a sin not to bathe in such water!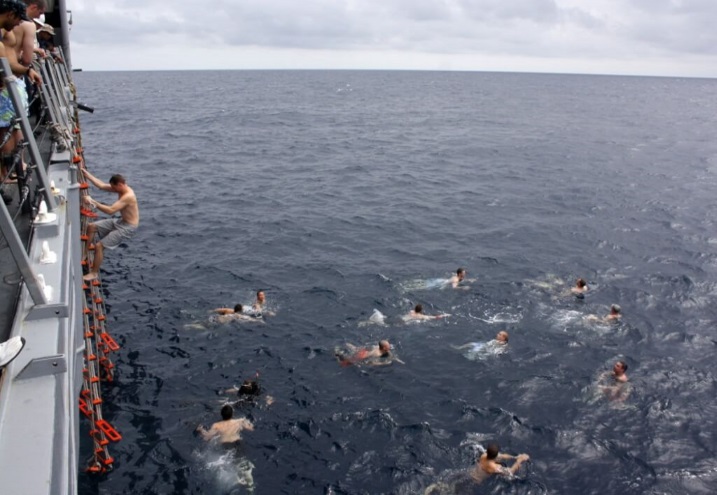 Photo 19. Sailors of USS "Thach" are taking part in the ceremony of crossing the equator in the Pacific Ocean.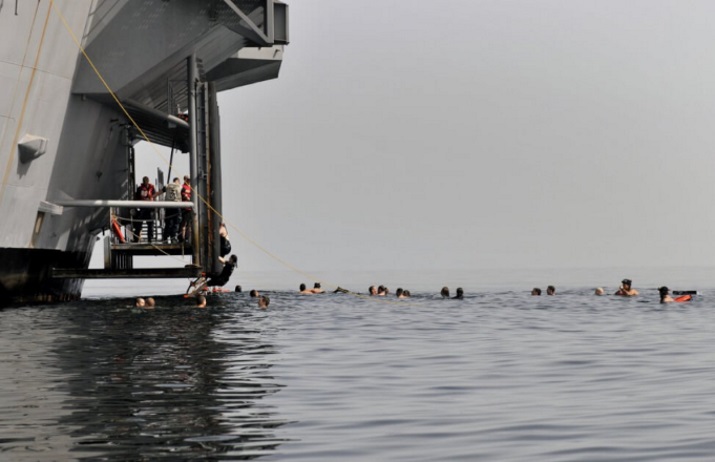 Photo 20. The Arabian Sea: seamen from USS "Karl Vinson" decided to swim, although the weather was not suitable for this.