1
of
10
New house this talented actress was built in 1970 by renowned architect Harold. V. Leavitt and filled by designer Stephen Shadley. The actress planned to transform Beverly Hills mansion into a cozy shelter where they could make a fun gatherings with friends. According to the star words house decoration process was very important, glamusha.ru writes.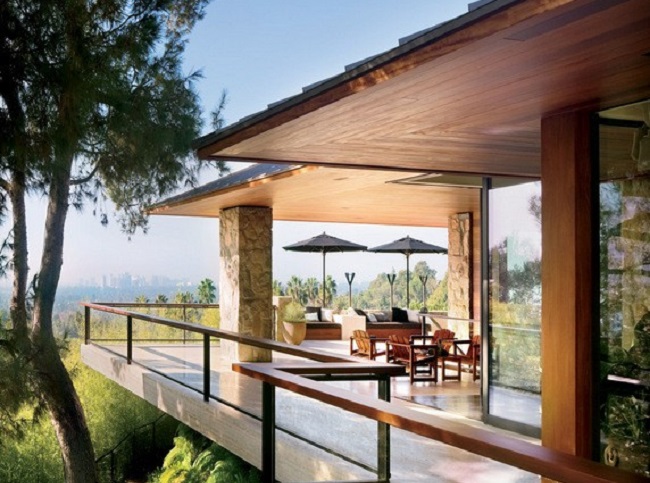 Aniston believes the expansion and extension of the eaves is the main house improvement. Brazil nut has been used for its manufacture terrace board is made of the same material. Umbrellas were purchased from «Janus et Cie».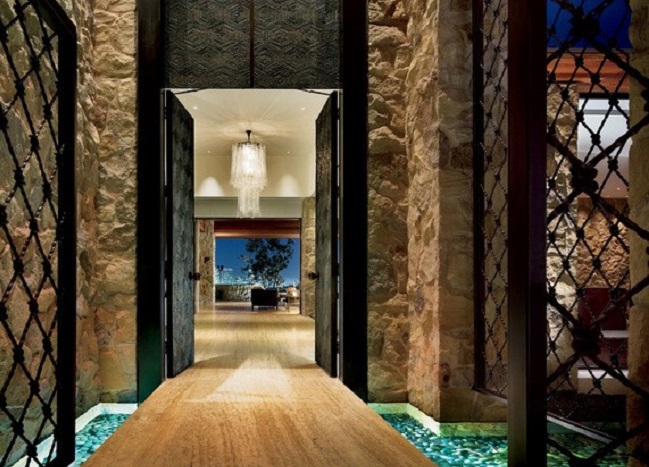 The actress literally fell in love at first sight with high doors. One of the first acquisitions for a new home has become a chandelier of Venetian glass. "During the preliminary discussion of the design concept, Jen said something like "Zen" and "Bali", but instead to follow a straight line on this topic, we chose to recreate the spirit", – says the designer.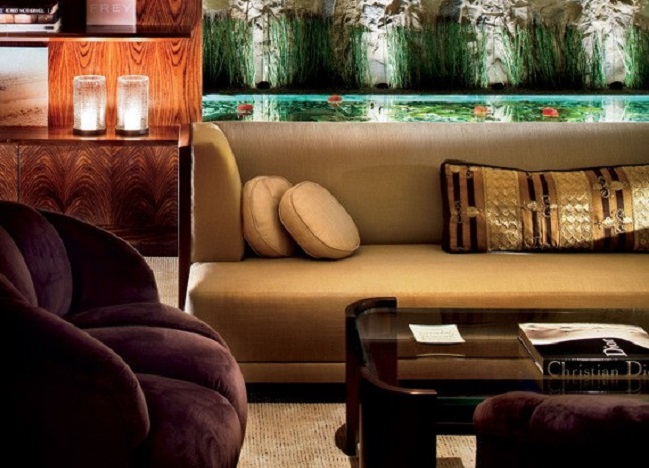 In the living room you can see a decorative pond with koi carp. Low table, sofa designed by Shadley and several chairs with velvet fabrics create an incredibly relaxing atmosphere.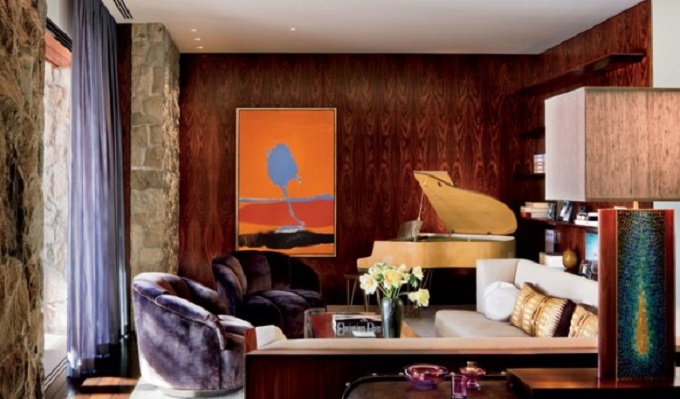 There is space for a painting of the famous artist-collagist Robert Motherwell 1963 in the house. In the foreground you can see ashtray and cigarette vases from Hermès and the lamp of Vladimir Kagan.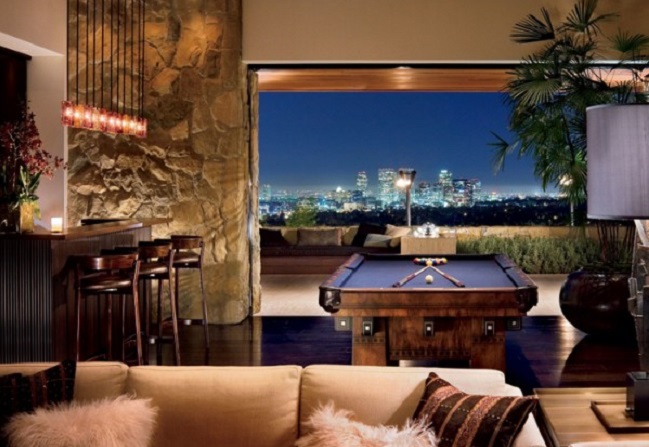 Playing room with its own bar and vintage pool table allows you to have a large number of guests.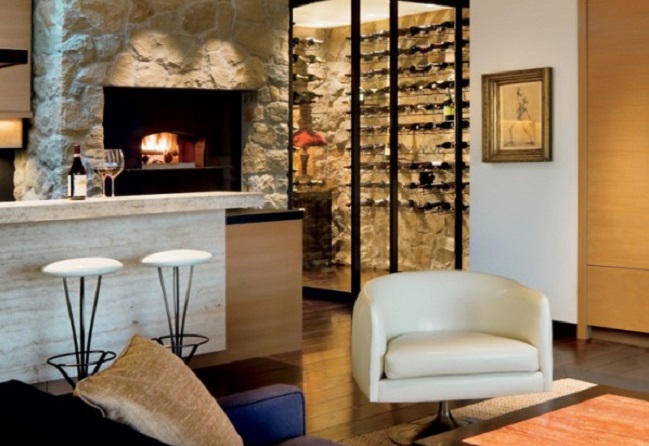 There are a pizza oven and wine room in the kitchen. The bar of travertine limestone separates the rest area, where the hostess and her guests can relax and watch TV.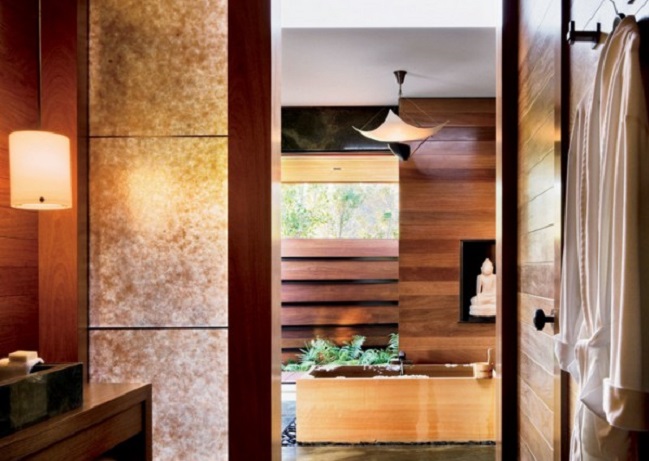 "All the main alterations and other changes in design we tried to make subtle and unnoticed – Shadley explains. – House can now boast an incredible serenity". A bathroom adjacent to the bedroom Aniston transformed into a spa.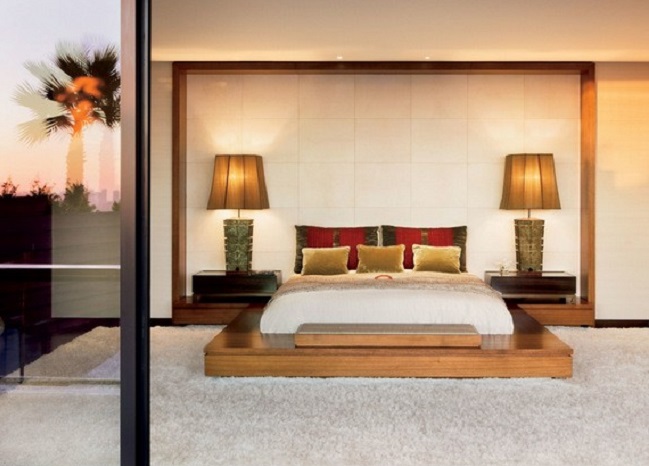 "I wanted to make it my own nest", – says Aniston about her bedroom. Shadley designed bed platform, which is built with a mechanical elevator.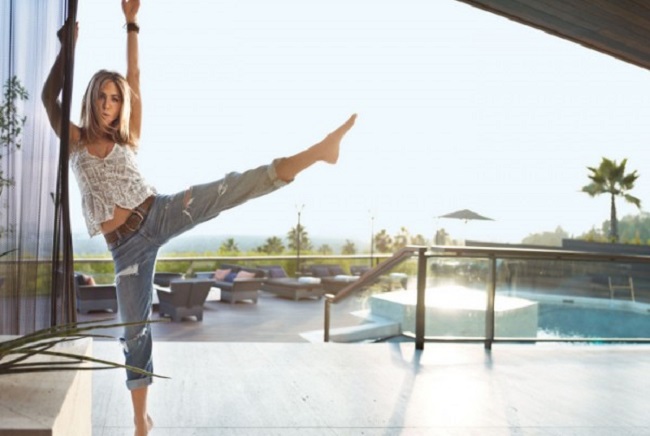 "Jen was interested in a majority of small things, – Shadley notes. – Few people actually want to be so involved in the process of registration and maintenance of houses, especially in the various aspects of boring communal aspects. She even made some very good pictures".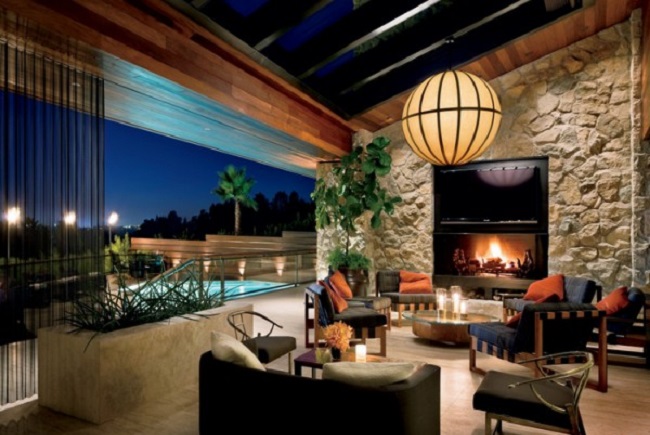 Floors made of Brazilian walnut emphasize the elegance of the open veranda with a fireplace, which can be fenced off from the courtyard, and the pool curtain of bronze chains.