1
of
12
We invite you to plunge into the atmosphere of a real paradise. The Bahamas is the whole country that consists of small picturesque islands in the Atlantic Ocean. Due to its beauty, Bahamas is one of the most popular destinations for tourists from all over the world.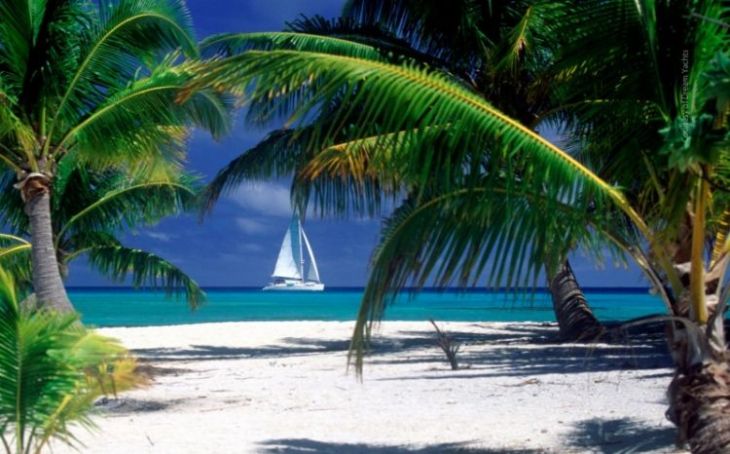 The Bahamas are so popular because of a unique natural beauty: sandy beaches and crystal clear water.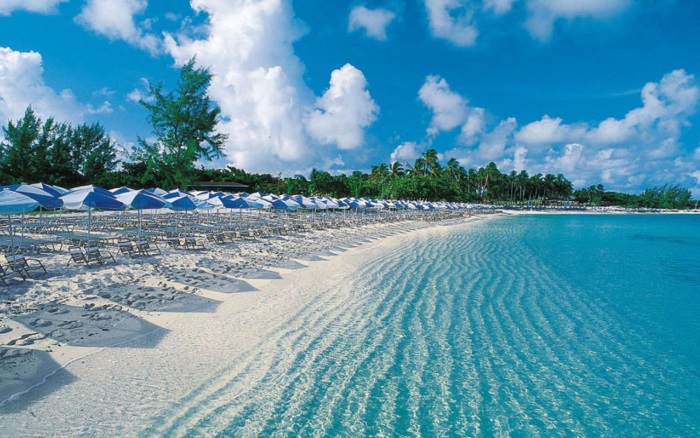 The tropical climate makes the water in the sea warm throughout the year. This island is open for visit the whole year.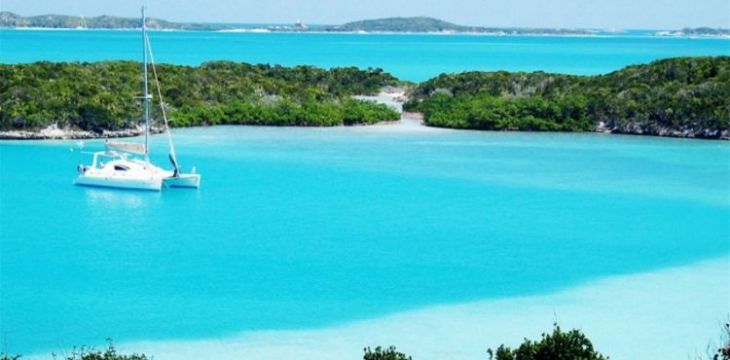 Hundreds of islands, thousands of coral reefs and lagoons can make your vacation a memorable one.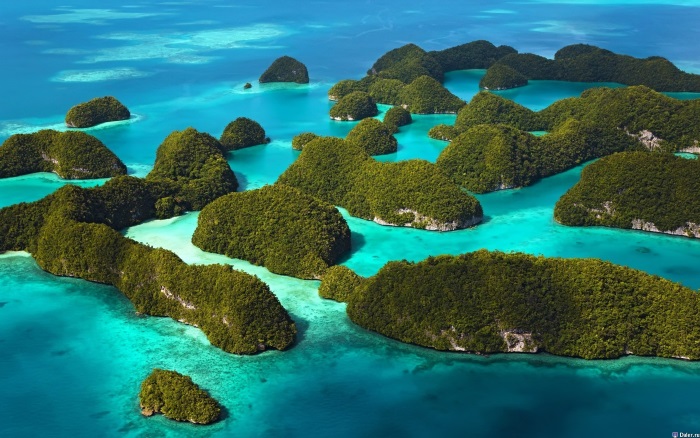 Big islands are the tops of a huge mountain of the archipelago, which is located under the waters of the ocean. On the majority of the most beautiful islands there are no people and therefore many of them can be a real paradise for lovers of solitude.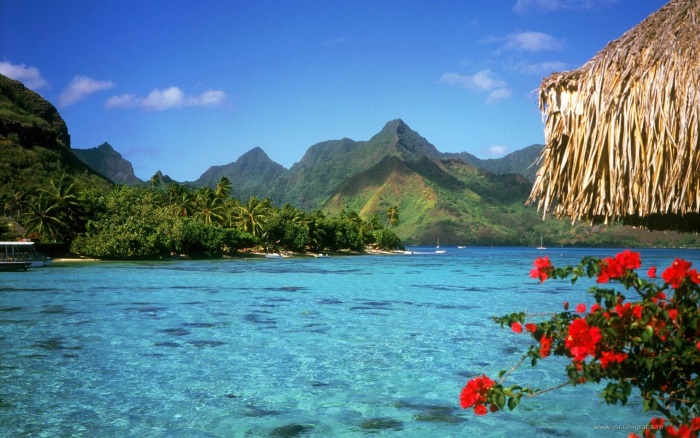 Life in the Bahamas is very expensive, so not everyone can afford it. This is a real country of Bounty, where you can try the freshest coconut from the palm tree.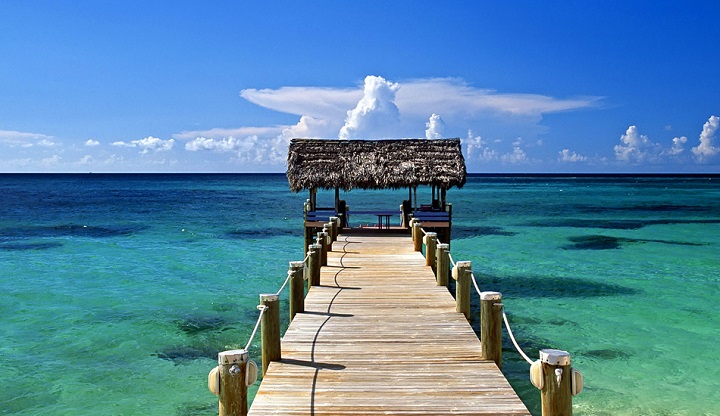 Swim with the dolphins, take a photo session and just relax on the beach with white sand.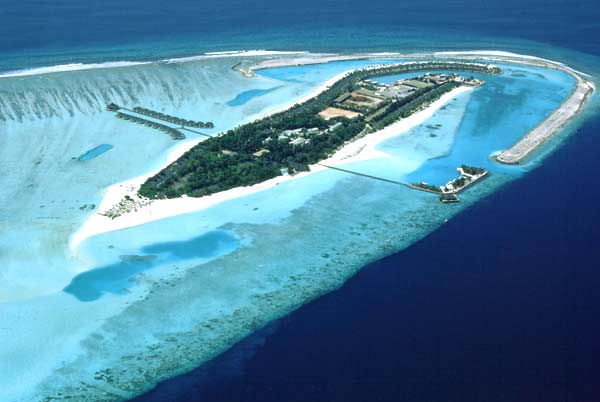 The most popular tourist attraction is the island of Paradise. There are magnificent beaches, golf courses, water parks, casinos and many nightclubs.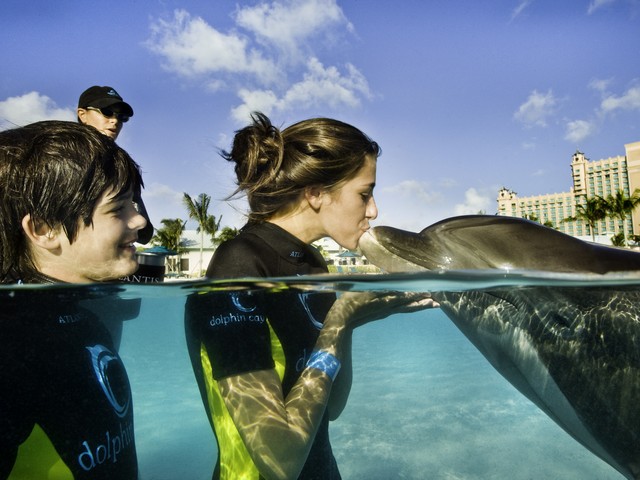 Do you want to kiss a dolphin? Don't worry, these service is possible on this wonderful island.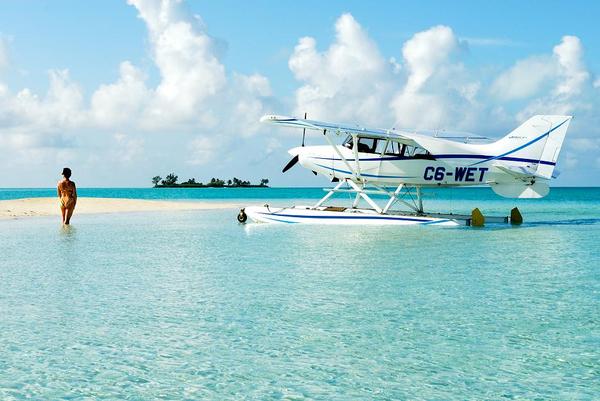 During the trip, you can visit several islands, in order to truly enjoy the beauty of nature and the paradises on earth.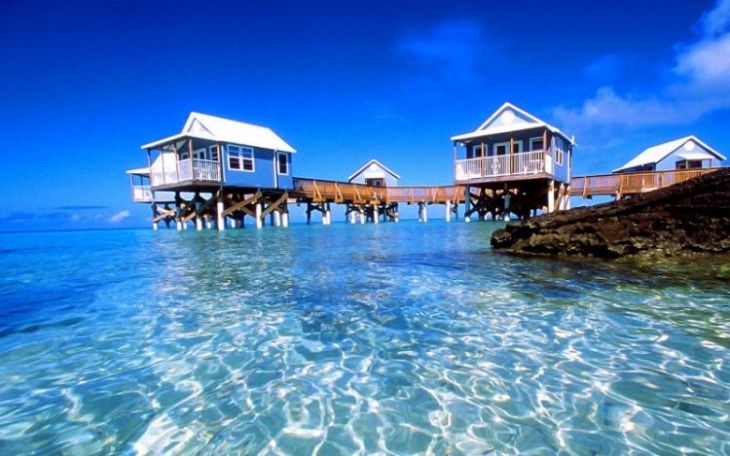 George Washington called the Bahamas the "eternal June".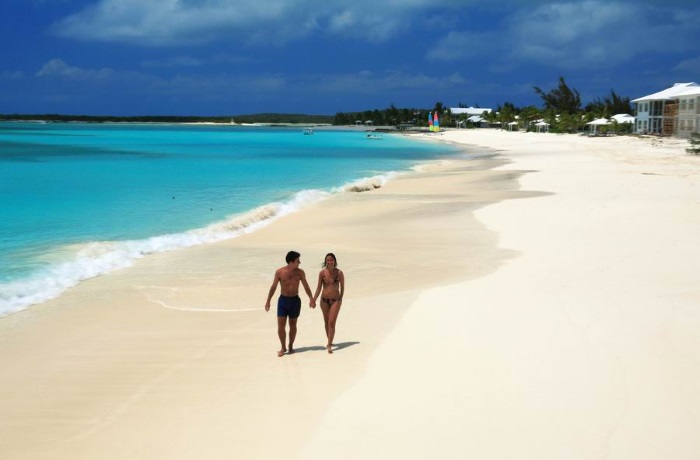 The water in the ocean in the Bahamas is always warm – in winter it is about 23 degrees Celsius, in summer – 27.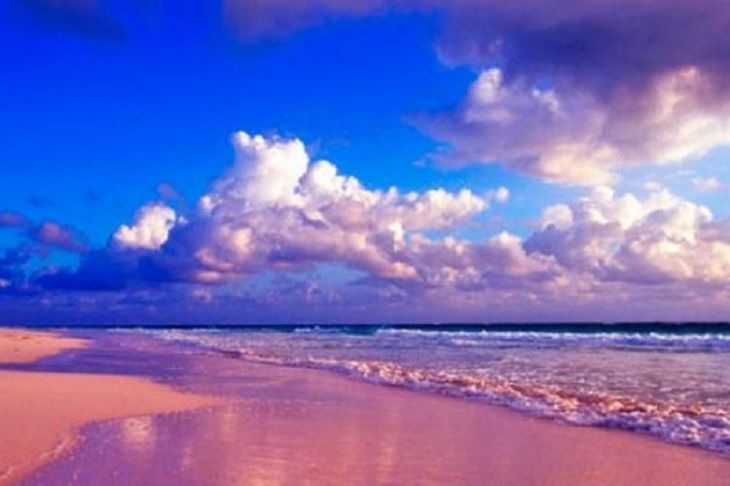 This picture shows a pink beach island Harbor. This is truly the most beautiful beach in the world. And all because of a combination of sand of pink pearl and crystal clear ocean water.