1
of
10
Not all celebrities seek to make a career, giving up the family and children. Many of today's female stars have become mothers without fear of losing popularity. We present to you 10 stars who wear the honorary title of mothers of large families.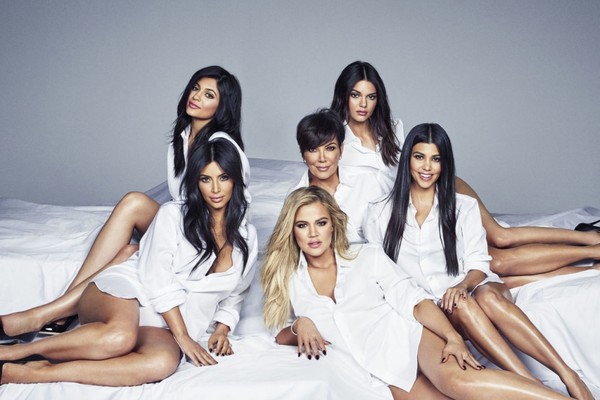 Kris Jenner, six children.
61-year-old Kris Jenner, mother of Kardashian family, has six children: five beautiful daughters and a son. In her memoirs, the woman admitted that she once wanted to have exactly six children. Chris is very proud of all her children and grandchildren.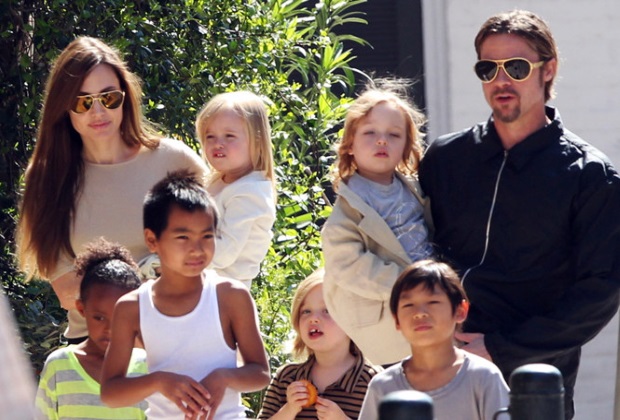 Angelina Jolie, six children.
Brad Pitt and Angelina Jolie (although they are not a couple) brought up six children. Three are adopted: Zahara from Ethiopia, Maddox from Cambodia, Pax from Vietnam, and three are their own: Shiloh, and twins Vivienne and Knox. Star mother even has a tattoo with the geographical coordinates of the places where were born her children.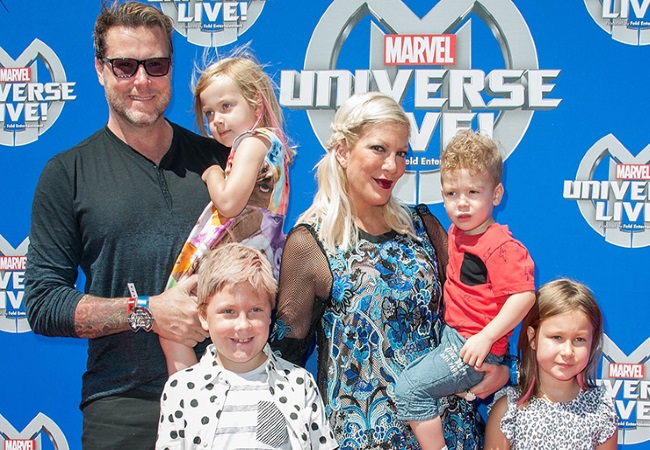 Tori Spelling, five children.
Famous actress Tori Spelling, star of once popular television series "Beverly Hills 90210", is about the fifth time becoming the mother. Together with her husband, producer Dean McDermott, she is raising four children (two boys and two girls). Who will be born in this time, it is not yet known.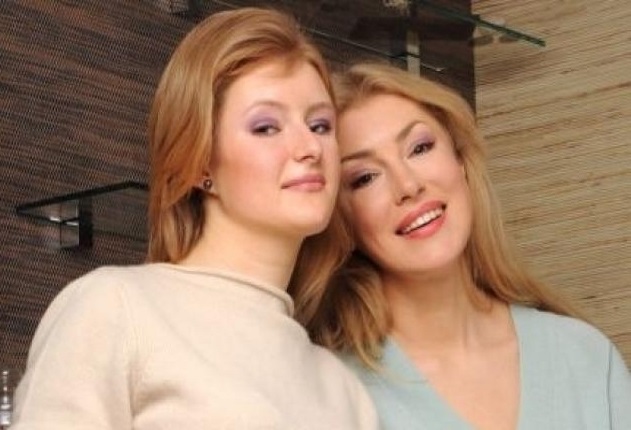 Maria Shukshin, four children.
Russian actress and TV presenter Maria Shukshin is also included in the list of mothers. At age 38, having already had two children, the star gave birth to twins, Foma and Foka. The celebrity also has an adult daughter Anna and son Makar.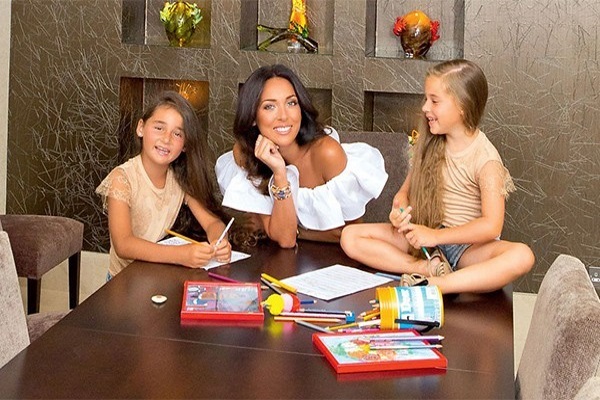 Alsu, three children.
Popular Russian singer Alsu last year became a mother for the third time. She gave birth to a long-awaited son Rafael. She and her husband, businessman Yan Abramov also grow two talented little girls Safina and Michelli.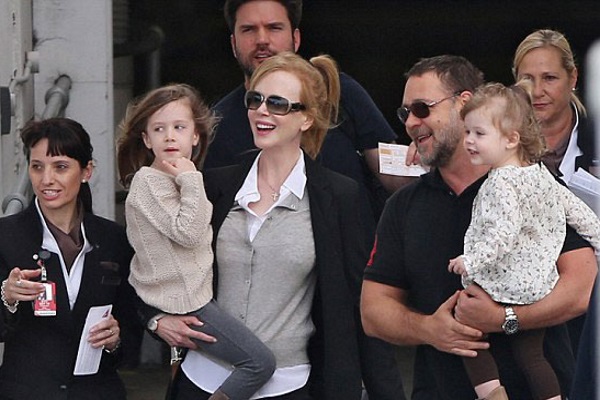 Nicole Kidman, have four children.
The famous actress Nicole Kidman is also included in the category of celebrities who are raising adopted children. Still being with Tom Cruise, she adopted a boy and girl. And in a new relationship with musician Keith Urban, they got two their own children. Kidman herself gave birth to daughter Sunday Rose. A younger daughter Faith was born via a surrogate mother.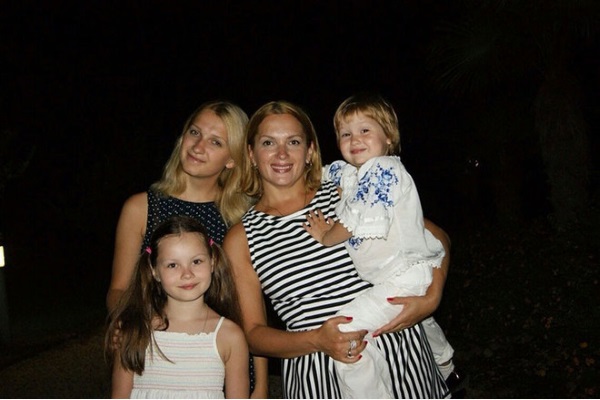 Maria Poroshina, four children.
40 years old Russian actress at the beginning of 2011 became a mother for the fourth time. The eldest daughter Pauline was born in a marriage with her ex-husband Gosha Kutsenko and younger is from a spouse Iliya Drevnov. By the way, the younger daughters of Poroshina got ancient Russian names: Agrippina, Seraphim and Glaphira.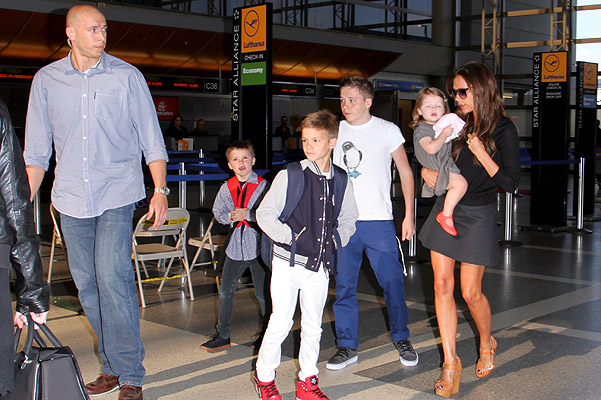 Victoria Beckham, four children.
Victoria and David Beckham are raising three sons: Brooklyn, Romeo and Cruz. The pair also educates their daughter Harper. For many parents, this is an example to follow.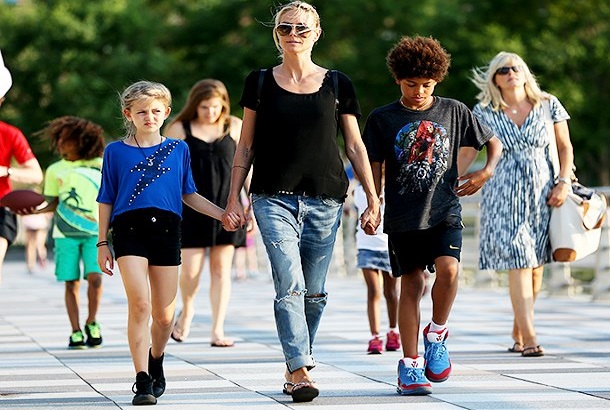 Heidi Klum, four children.
With the father of her eldest daughter Heidi broke up before they learned about the pregnancy. At that time, she started dating musician Shiloh, and married him. He became the father of the girl. The couple then got three children: Johan, Henry and Lou Sulola. Unfortunately, their relationship broke up.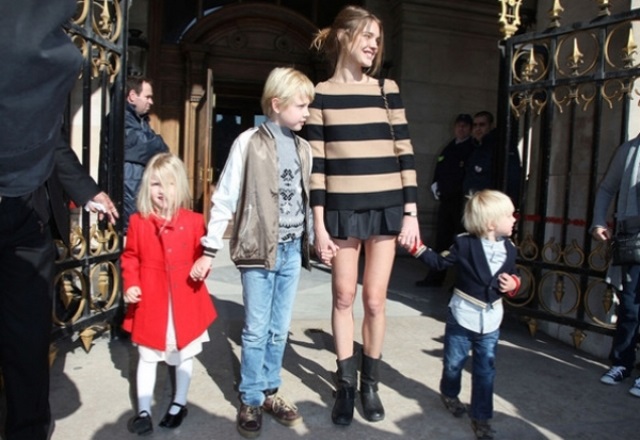 Natalia Vodianova, has five children.
The famous Russian supermodel Natalia Vodianova at 34, five children. Married with an English lord Justin Portman, she gave birth to sons Victor, Lucas, and daughter Neva. At this time, the beauty is in the relationship with the French millionaire Antoine Arnault. Together, they brought up a son Maxim and six-month baby Roman.